This year, I've been making a big effort to accomplish one Christmas-related task every day, so that I won't be overwhelmed and frantically ordering things on December 23 whilst wrapping into the wee hours of the morning like a crazy woman. Even so, Christmas is just plain busy, even though most parts of it are lots of fun. A few things that I keep around to help make getting things done more enjoyable and less worrisome:
Sharp scissors
(wrapping gifts and opening boxes is
so
much easier if you're not attacking packages with your kitchen shears or car keys, and having pretty scissors doesn't hurt either).
Pop-up tape wrist dispenser.
It is incredible how amazing this makes wrapping (and how irritating you will start to find wrapping gifts
without
it).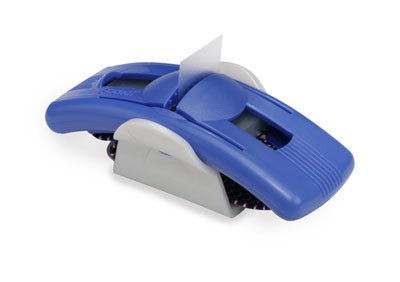 A Frasier Fir tree -- the absolute best-smelling and best-looking Christmas tree, in my humble opinion. (My husband refers to them as "
The Cadillac of All Christmas Trees
.") And if a tree isn't in the cards for you this year,
this Thymes Frasier Fir candle
is the best substitute! The smell of Christmas tree makes me really happy.
Christmas means mailing lots of things: holiday cards, thank you notes, and gifts. Mailing means you need postage, and at Christmas time, the post office is typically a madhouse. Save yourself the trouble and order your stamps online, ahead of time. My favorites are these
Love stamps
(illustrated by
Jessica Hische
) and these
holiday ornaments.
And last, but most certainly not least: keep a couple of
bottles of wine
on hand. You won't regret it.
Do share, because I really want to know what helps you so I can steal them: what are you holiday lifesavers?