I have a weird problem with crying at weddings: sometimes I do, and sometimes I don't, and it's wildly unpredictable as to when I will and when I won't. If it happens, it's always at the moment when the doors open and you see the bride, but as to what triggers it sometimes and not others? No idea. I am, however, 2 for 2 at weddings where my friend wore a tulle-skirted dress, both of which were just gorgeous (I think the number one bawler, however, was when the doors opened up to reveal my friend Carol standing in the back of the church wearing her mom's wedding gown, which makes me sniffle just thinking about it years later). I've always been drawn to the less flouncy, more streamlined look for myself (I think subconsciously, I realize that I would look gigantic both vertically and horizontally in such a skirt), but it's just a beautiful look for a wedding dress.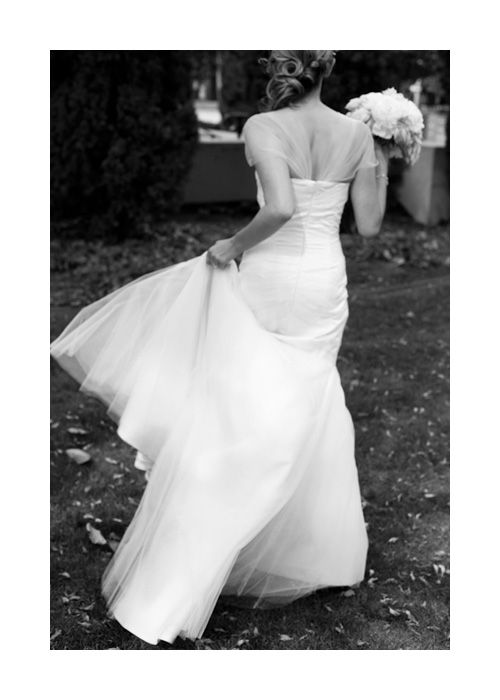 Simple and streamlined with a tulle veil is really chic and beautiful too.
All tulle is a go-big-or-go-home look. Would you do it?