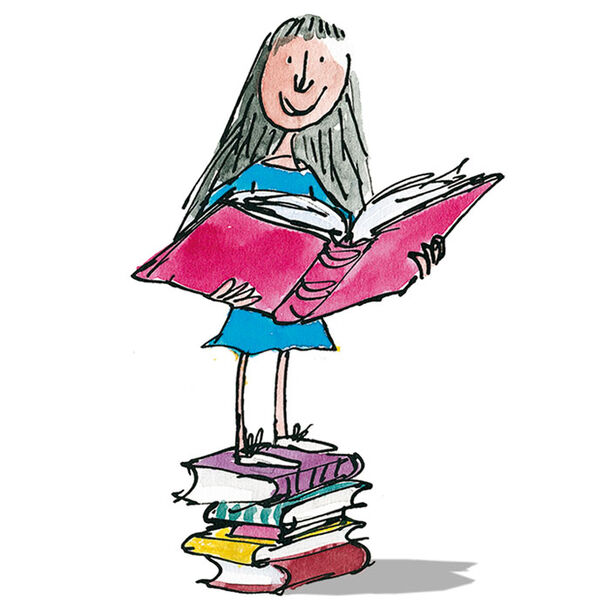 Illustration by Quentin Blake, image via here



When I was a kid, my favorite author was
Roald Dahl
, and my favorite of all of his books was
Matilda
, about a brilliant little girl with horrible parents who has magical powers that she uses to help people. And saying that it was my favorite book is no small statement: while other kids played House or things like that, I used to make my brother play Library, and we would label all of the books with a number and letter that corresponded to information cards in a
card catalog
. (Clearly,
I took Mindy's advice about how being a nerd as a kid is the way to be
.) It's still set up at my parents' house.
I say this by way of backstory so that you can understand how excited I was to find out that
Matilda is a musical
! And, you know, to try to connect with other kids who played Library. Although
Matilda
is currently
playing in London
,
Elizabeth Street
reports that it is in fact coming to Broadway. I can't wait to see it someday.
 



Just thinking of their names evokes these characters: the dishonest Mr. Wormwood, evil Miss Trunchbull, and the sweet Miss Honey. Those might be even more perfect than "Betty Draper."
In the meantime, I am going to New York City in mid-May and would love to see a few shows while I am there. Any suggestions?
For Chicagoans, The Book of Mormon is coming to town in December! You can get tickets
here
. I can't wait to see it!