For the record, again, I LOVE THE OLYMPICS. Seeing these athletes get the opportunities they've worked so hard for their whole lives is incredible. (And I confess: I get weepy when they show home movies of them as toddlers in the pool or on the balance beam. I'm okay with it.) The pure human drama is just amazing: I'll take these guys over the Real Housewives seven days a week and twice on Sundays.
But putting aside all of that, has anyone noticed the crazy team-themed nail art that's going on in London? I'm not usually one for intricate nail designs, but this is kind of awesome.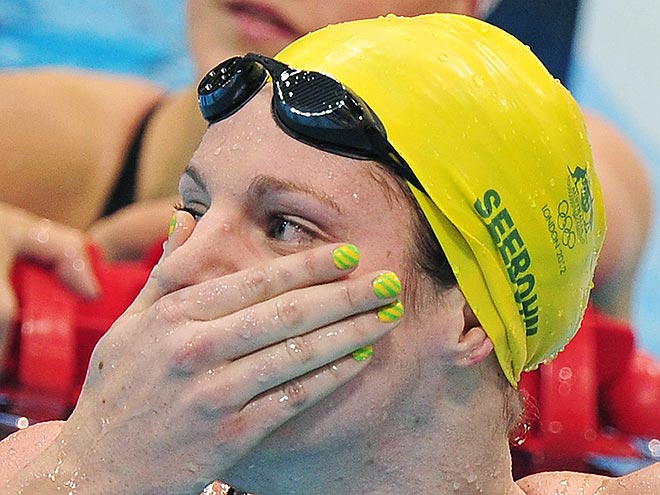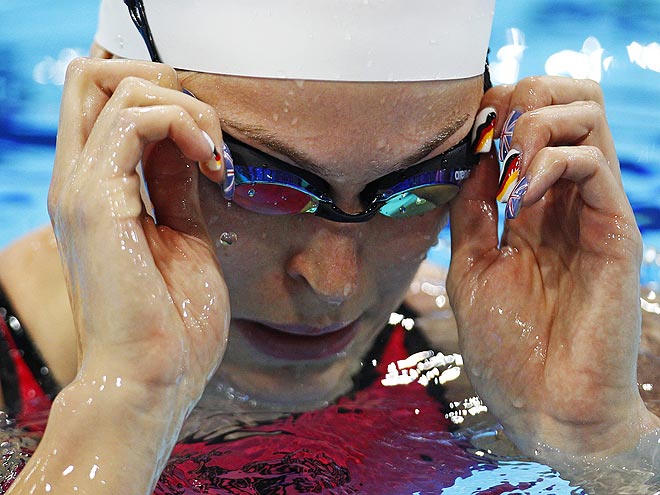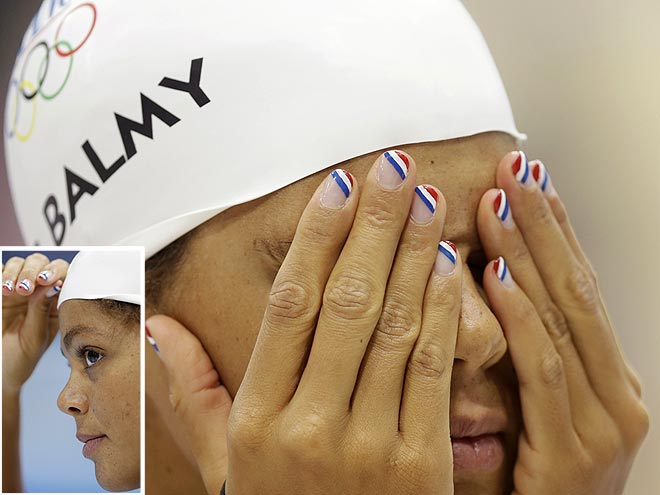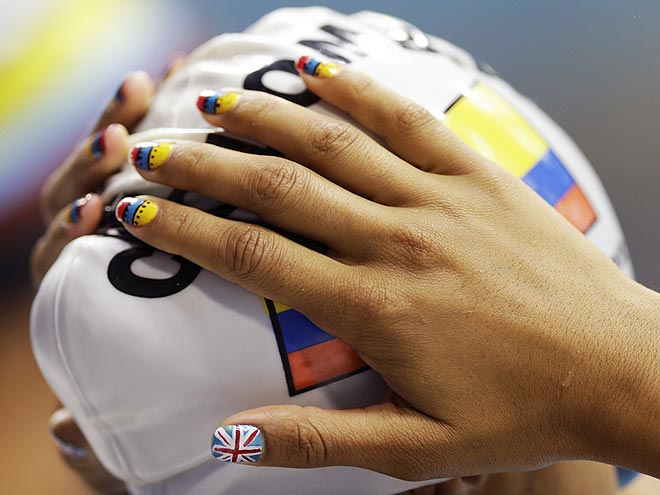 From top to bottom, you're looking at: Missy Franklin of the United States (in her pearls, people -- she is darling!), Australia's Emily Seebohm, Germany's Jenny Helsing, France's Coralie Balmy, Great Britain's Amy Oliver, Great Britain's Rebecca Adlington (both on the medal stand -- she won a bronze -- and on the starting block, showcasing her sweet mani-pedi), Colombia's Carolina Colorado Henao, and Italy's Stefania Pirozzi giving a shout out to both the Italian flag and her hostess, Her Maj.