A few months ago, I was
flying home from Washington, D.C.
when I spotted this outfit on a fellow traveler stuck in the security line, and I was jealous that I wasn't wearing it.
Comfortable, cute, and all-climates-appropriate (although it might subject you to creepy surreptitious picture-taking by outfit admirers). For future replication purposes, try these options: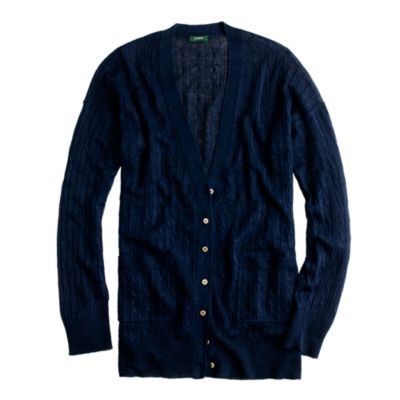 Check out another great travel outfit
here
, and for some interesting (and NO NONSENSE) travel tips, check out
this article from the Sunday New York Times
: they recommend that if you have to check a bag, to put a
starter pistol
in it and declare that you're checking an unloaded firearm, the reasoning being that no airline would lose a bag with a gun in it. Seems a bit much to me, but to each her own!
One less intense and rather genius tip: if you forget to bring one of your chargers, ask your hotel to look in its lost and found, which is almost guaranteed to have an inventory that could rival a small electronics store. Makes sense -- how many times have you left behind a charger on your travels?
Are you traveling anywhere soon? What do you wear when you travel?